While some programs exist only to provide a certificate that will get parents an insurance discount, the Drive 4 Life curriculum is tailored to provide all the tools that a young driver needs to make it safely through the critical first five years of driving.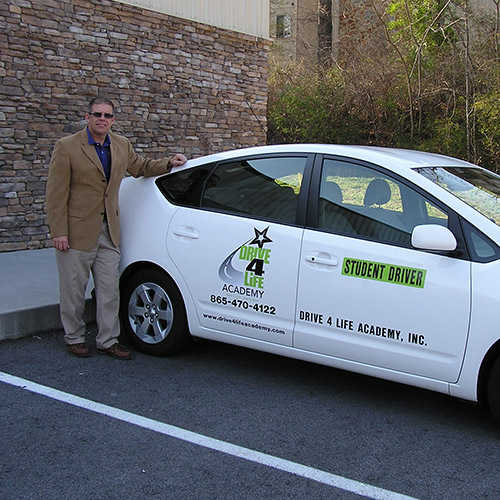 Beginning with classroom training, students will learn the many factors that come into play when operating a vehicle. Developing good habits BEFORE they start bad habits will be a focus of the course.  Drive 4 Life will closely follow the AAA How to Drive and  AAA Driver Improvement Programs and will enhance these programs through additional classroom projects and homework assignments.
Drive for Life Academy will use late-model vehicles that will provide a comfortable and SAFE environment for learning.  All training vehicles are equipped with a brake for the instructor should a student make a serious error.  All classroom and on-road instructors will be certified to teach the AAA Driver Improvement Program.  Drive 4 Life instructors all have been authorized by the State of Tennessee to teach drivers education, and have excellent driving records.
Look at Drive for Life Academy, then look at other schools…you make the choice!