OUR EQUIPMENT AND VEHICLES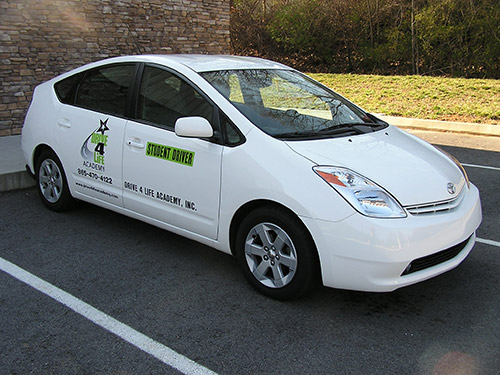 Wanting to be friendly to the environment while providing safety for students and instructors, Drive 4 Life Academy, Inc. uses a fleet of mostly hybrid Toyota's.  We have a Camry Hybrid, 5, Prius C Hybrids, 3 Jetta's and a traditional Camry.  Looking into the future of cars, we also have a full electric Chevrolet Bolt.  Rounding out our training vehicle fleet is a Chevrolet Corvette (for teaching manual shifting to already licensed drivers).
Vehicles used for on-road instruction are in excellent mechanical condition and have a passenger-side brake and rearview mirror as required by the State of Tennessee.
In the classroom, Drive 4 Life Academy uses both big screen TV's and projector and screen set-ups.  We use the AAA How to Drive 17th edition curriculum (Greg is listed in the book as a contributor to the textbook). Students will be shown an actual airbag during class and will have a thorough understanding of how they work to protect vehicle occupants in a crash situation.